SEE THE FULL REVIEW AND VIDEO CLICK HERE!
For our upcoming Generation 1 Grizzly 700 Project, we wanted to try a tire designed to perform in all conditions from hard dirt to mud, rocks, and even sand. This is the type of tire that is best suited for the largest number of riders, as choosing a tire designed specifically to excel in mud or hard surfaces hurts their performance everywhere else. As a tire, we planned on using a 700cc, single-cylinder ATV; weight was also taken into consideration. Finally, with our planned switch to wider offset DWT Stealth Wheels for added stability, we wanted to switch from the stock 25" tires to taller 26" tires. 26" tires are the standard on the latest full-size ATVs as they roll more smoothly through bumps and over obstacles. Be aware, though……CONTINUE TO THE FULL REVIEW, CLICK HERE.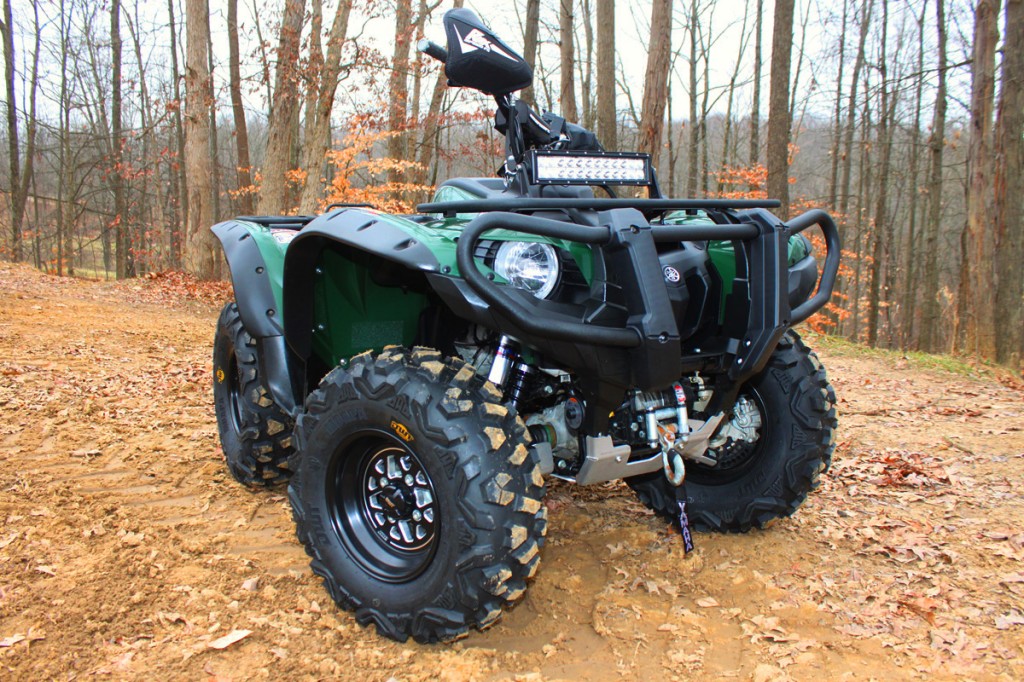 Summary: We wanted a rugged, good performing, all-terrain tire that was somewhat weight conscious, and the Moapa tires fit the bill nicely. Their bias ply design not only saves a little weight; it also makes the Moapas a little easier on the wallet as premium brands go. You might find a tire that will perform better in a single particular environment, but if you want all-terrain performance, DWT's Moapa tires work great!